Sales Management by the Numbers
June 30th, 2017 | hereschicago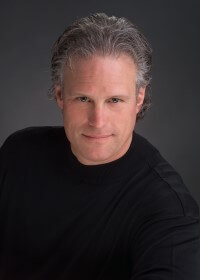 How do effective managers best support a sales team?
This is an empirical question that invites dozens of compelling answers. The truth is that there is no singular methodology guaranteed to nurture a particular behavior pattern in a sales team. Regardless, certain facts hold true.
First, it is important, for the team to embrace their company's vision, values, and financial benchmarks. Then, it means relying on a simple means to track improvements and opportunities, to gauge performance and rewards.
I'm a firm believer in the old adage "You can't manage what you don't measure."
Unfortunately, I also know that sales teams who have "self-managed" for a long time can be quite resistant to a new tracking system. It will be important for you, as a manager, to present this change to your team in a way that reassures them that you aren't attacking or critiquing their work.
As their manager, it is your goal to supervise them, but you should avoid micro-management. This is about accountability and setting up reliable systems, not uncovering your weakest employee through some kind of Hunger Games competition. That's why you need to stress your role as a support for your team.
Activity tracking will help your company standardize how you do things. Developing client relationships and moving clients through your sales pipeline is a key to sustained success. Once you have a protocol for tracking how your company does this, you'll see more reliable sales growth.  As your company grows, it will be easier to train new sales people in your system. And in the event that one of your existing sales people is called away unexpectedly (e.g., because of an illness or family emergency), you or someone else on your sales team will be able to step in and cover for them. Even the most contrary of sales people should recognize that these are all positive benefits for the team!
Having a sales activity tracking system will also help you help your employees. If someone on your team isn't delivering the results your company wants, you need to be able to review where he or she needs support. Are they losing business to competitors because of a slow response-time? Do they not follow-up after sending proposals? Do they reach out to enough new contacts? Identifying his areas of weakness gives you both the opportunity to target specific skills that need strengthening. If you make this an opportunity for learning and development, your team won't feel threatened. In fact, they may come to recognize the tracking system as the career-enhancing tool it can be!
There are many approaches to successful sales. However, data for over hundreds of years supports the importance of a sound metric system. This approach breeds a steady increase in sales team morale, efficiency, client satisfaction and maximization of net return. You Can Count On It!
JHW HOSPITALITY CONSULTATION, Chicago Illinois
Jon Wool President 
Jon has enjoyed a long and heralded career in the special events and catering industries. Following his tenure as a Vice President with Wolfgang Puck Catering, he established one of Chicago's premier catering initiatives, Finesse Cuisine. Throughout years of consulting, coaching, and sales training, he has helped scores of clients throughout North America to grow and prosper.
Contact Jon at jon@jhwhospitality.com or visit www.jhwhospitality.com