2015 ABOS Conference Comes to St. Charles
October 7th, 2015 | hereschicago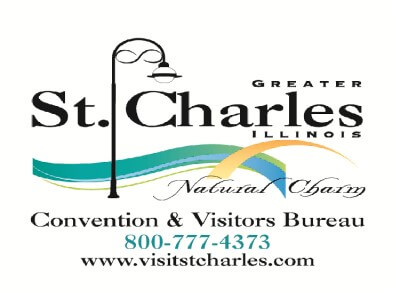 The Association of Bookmobile & Outreach Services (ABOS) will hold its 2015 Conference on October 14-16, 2015 at the Pheasant Run Resort, 4051 E. Main Street in St. Charles Illinois. This year's theme: "Outreach Services – Not So Hidden Treasures." Conference highlights include a full complement of sessions and table top discussions; and a new Bookmobile Round up event, showcasing over a dozen onsite book mobiles with product for all ages.
The ABOS Outreach Services conference theme includes sessions on Community partnerships; Choosing the Right Mobile Unit; Measurable Stats for Outreach Services, Storytimes; Care and Feeding of Generators & Connectivity; Successful Outreach Stories; Learning from the Past; Bookmobile History; How to be an Outreach Librarian and Don't Get Hurt: a physical therapists' view on how to work safely. Table top discussions will round out each block of sessions, giving colleagues an opportunity to unpack and share their ideas in community.
The Luncheon Speaker on October 14 is Mary Beth Reidner, author and past chair of the Alzheimer's and Related Dementias Interest Group (IGARD) for the American Library Association. Ms. Reidner will discuss her successful program for providing dementia and Alzheimer's patients with a fulfilling interactive reading experience.
A new feature to ABOS this year is the Bookmobile Roundup Event entitled "Beverages, Brats & Bookmobiles." Outreach colleagues will tour over a dozen mobile units on site, network and exchange ideas while enjoying a dinner of traditional tailgate foods and beverages.  The cost for this casual yet festive event is $20.
ABOS anticipates approximately 250 attendees to this year's event, coming from Illinois, Indiana, Wisconsin and other states across the country.
For more information about the ABOS Conference, visit www.ABOS-OUTREACH.org. ABOS is affiliated with The American Library Association; The ALA Office of Diversity, Literacy & Outreach Services and The Association for Rural & Small Libraries.
The Greater St. Charles Convention and Visitors Bureau is funded by the Illinois Office of Tourism and a portion of the hotel/motel tax collected by St. Charles hotels to promote Greater St. Charles as a destination for leisure tourists and meetings and conventions, sports events, and motorcoach trips.  For additional information regarding the bureau's marketing and sales activities, contact the bureau at 630-377-6161, 800-777-4373.