20 minutes in 2020 (EP11) with Christopher Bell of Mediatainment
May 6th, 2020 | hereschicago
Hosted by Jim Grillo, CMP, President, Hereschicago.com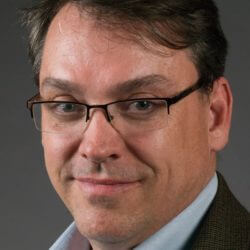 Christopher Bell has been involved in the corporate entertainment business since 1984 when he started customizing his magic tricks into sales and marketing performances at tradeshows, sales meetings and corporate awards shows. He is the inventor of the internationally marketed magic effect "The Incline," which he sold and taught to Michael Jackson, and many other famous entertainers in the early 90's.
In the mid 90's Chris founded Bell Communications, Inc. a sales a marketing company that did outside sales and marketing campaigns for clients including DirecTV, Sprint and AT&T. In 2002 Chris started Improv Unlimited in Chicago, then in 2005 started NAMSCORP, a credit card processing and ATM financial services company in Oak Brook where he currently is the VP of Direct Sales.
In 2017 Chris partnered with Dr. Paul Russell Cary to create Mediatainment®, a one stop shop for Corporate Entertainment and Media Development. Currently Mediatainment produces original content for live shows and events, as well as digital content for websites, television, and radio.