20 minutes in 2020 (EP1 with Murrel Karsh on Virtual Team Building Events)
April 6th, 2020 | hereschicago
Release: 4/6/2020
Jim Grillo, CMP, President of Hereschicago.com hosts a brand new series called 20 MINUTES IN 2020. It's a quick 20 minute interview with event planners, meeting planners and hospitality professional suppliers and service providers. 
WE'RE SEEKING event & hospitality professionals to share their wisdom, new programs, inspiration and ingenuity. Email: jim@hereschicago.com if you would like to be considered for an interview.  
Hosted by Jim Grillo, CMP, President of Hereschicago.com
20 minutes in 2020 with Murrel Karsh of WCF Events on Virtual Team Building Events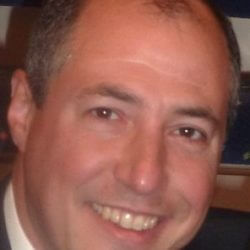 Murrel Karsh BIO:
Professional Experience
Windy City Fieldhouse – World of Sports Organization L.L.C. (WCF Events)
President/Co-Founder
1995 to Current
Responsible for the day-to-day management and oversight of the business.
Responsible for the strategic plan for building the business, Corporate Event selling strategies and sales training.
Oversee Corporate Events Sales Force and Corporate Event Operations.
Oversaw the development of custom project management tool for Corporate Events.
Responsible for generating approximately 40% of all Corporate Revenue.
Windy City Fieldhouse Honors
Named Team Building Company of the year four times by Illinois Meetings and Events Magazine.
WCF has helped define team building and summer picnic trends over the past 20 years.
Windy City Fieldhouse – World of Sports Organization L.L.C.
1991 to 1997
Responsible for developing the initial feasibility study of the business and the subsequent enhancement and development of the strategic plan for the business.
Presented to prospective investors and was largely focused on and managed the effort to raise the required funds to start the business through the private placement memorandum.
Managed the effort to design the business requirements for the building, site selection, athletic equipment required and oversaw the entire construction process and related construction issues of the complex.
Accenture/Andersen Consulting
1990 to 1997
Manager
Developed expertise in the consumer products industry. Responsible for the design and development of the firm's SAP consumer products implementation tool. Led this multi-million dollar initiative to design and build this multi-use tool to both be a marketing tool for the firm and as well as a tool to enable Accenture to implement SAP projects faster, better and more cost effectively for its clients. Presented to several dozen Fortune 500 CEOs and/or senior executive boards considering hiring Accenture to implement SAP for their company. These presentations were for $30 to $100 million implementation projects.
Education
Haverford College, Haverford, PA (BA May 1990)
4 Years Varsity Baseball
Admission Volunteer (1997 to present) interviewing potential local students when they cannot do an on-campus interview.
Family
Married to Kimberly Karsh since 1994
Daughter – Lindsey Karsh (Denison University 21')
Son – Connor Karsh (Glenbrook South High School 20')
WCF Launches NEW Virtual Team Building Events!
Looking for an immediate way to reconnect and motivate your employees that are working remotely? WCF has launched two VIRTUAL events that do exactly that!
The Virtual Pub Trivia event energizes employees and reconnects them through a fun, highly engaging and team-oriented trivia competition. While the Virtual Scavenger hunt gets your team working together to complete tasks and challenges in a virtual setting. Both events are great way to inspire connections between employees at home or satellite offices!  Contact Murrel Karsh of WCF Events