6:00 p.m. - 9:00 p.m.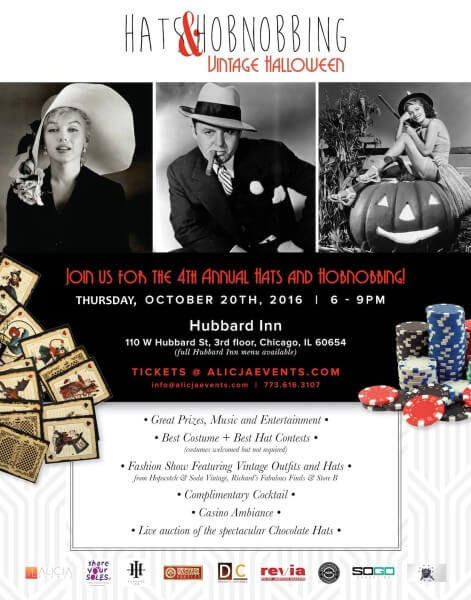 Join us for the 4th Annual Hats & Hobnobbing Event.
This time celebrating Spooky Halloween!
Great opportunity to network and mingle while enjoying great music, entertainment and fashion.
Highlights of the evening:
Fashion Presentation of Vintage Outfits and Hats from Hopscotch & Soda Vintage, Richard's Fabulous Finds and Store B

Chocolate creations and designs by Dessert Concepts

Live auction featuring unique and spectacular Chocolate Hats

Complimentary Drink with each admission

Casino Games and Ambiance

Great opportunity to network, meet new people and have fun with friends.

Best COSTUME and best HAT Contests to win Great Prizes.

Costumes welcomed but not required.
Click here for more information and to register