Corporate Event Interactive Remote Team Building Events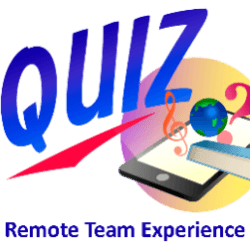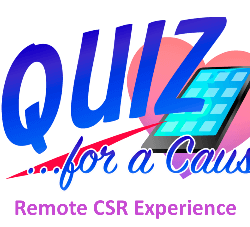 Make connections remotely with a unique, game-sharing experience like no other!  Participants collaborate virtually using our custom iQuiz app to foster team building, networking and building a sense of community. Engaging and fun for everyone - remotely!
Choose from one of our NEW iQ uiz remote programs, each offering a different focus: Team Building, Team CSR Event, Networking.
Participants meet up via live video stream (such as Zoom), download the game code onto their personal devices, get to know each other in a collaborative setting and enjoy a little friendly competition. The aim of the game is simple… score as many points (and donation items for CSR Events) as possible before running out of time. Strategy is the key to winning the contest!
iQuiz begins with a colorful gameboard and a series of 12 landing spaces, each featuring a variety of clever questions, riddles, visual puzzles, team photos and video challenges. Players must communicate and work together in order to progress – all while racing against the ticking clock!  As teams accumulate points, their donation stockpile also increases.
Participants complete energizing challenges such as:
Snap a photo of your team displaying a message of unity on the screen
Capture a video of one of your team members telling their best joke
Answer this question: "Guess the name of this country based on this outline."
The next thing you know---BUZZ! Time's up! At the conclusion of the program, the Game Master plays a slideshow of team photos that were submitted during the game, followed by a virtual award presentation for the winning team.  And, for CSR Events - A representative from your selected charity joins the group to say a few words (if available). Collected donation items are delivered directly to the organization.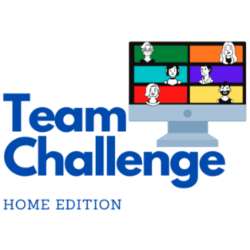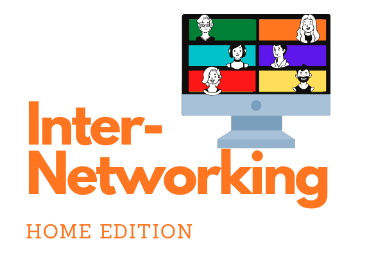 Connect with your colleagues, remotely, with Team Challenge or InterNetworking: Home Edition - a collaborative, interactive game designed to facilitate a lively team experience – all from the comfort of home!
Our professional emcee greets all participants as they "arrive" (via live video conference, i.e., Zoom) with a spirited team activity.  The group is split into breakout room "teams," each led by one of our enthusiastic event staff. Using screenshare, whiteboard and other tools, each facilitator guides their team through a variety of brainteasers, visual puzzles, trivia questions and physical and creative challenges that foster creativity, team bonding and build community!  Teams must collaborate and communicate in order to earn maximum points.  During the game, the emcee might pop into a breakroom or send messages of encouragement while teams battle in this interactive contest of smarts, creativity and quick thinking!
Sample Challenges May Include:
Trivia Questions
Get Out of your Seat Challenges
Visual Puzzles and Riddles
Pictionary
We're all on the Same Team: Activities that will be shared with the everyone at the event wrap-up
At the end of the competition, teams reconvene for a final large group activity and networking followed by a virtual award presentation and the announcement of the Team Challenges Champions!