4th Annual Event & Hospitality Industry Summer Picnic Kickoff Event by Here's Chicago and WCF Events
April 25th, 2018 | hereschicago
You're invited to a complimentary Here's Chicago & WCF Events' Hospitality & Events Industry Summer Picnic Kickoff Event.
Kick start the upcoming Summer Picnic and Barbecue Season! This is an event for event & hospitality industry professionals only (no family members please).
Free Food and Drinks – welcome in summer with your bbq favorites served hot off the grill! Don't forget to wash it down with a cold beverage of your choice – beer, wine or our specialty summer cocktail!

WCF Events Newest Event Program – Pub Trivia!

The Newest in Outdoor Entertainment – Giant Games, New Inflatables and More!

Volleyball and Bags Tournaments

Softball Pick-up Games

DJ and Entertainment
Date & Time:
Wednesday May 30, 2018
4 p.m. to 7 p.m.
Location: 
UIC Picnic Grounds
800 W. Maxwell St.
Chicago, Illinois 60607
Come down to experience the newest in summer outing entertainment!
This year we are featuring a Pub Trivia Program that will test your wits and competitive, fun spirit. Bring a team of industry professionals or join a team and meet new people! There will also be a plethora of fun, new outdoor entertainment to check out including Giant Games, Inflatables, Lawn Games, and more! Don't worry, if activities are not your thing you can also try our specialty summer cocktail, enjoy some great food and spend some quality time with your colleagues and peers. 

Brought to you by: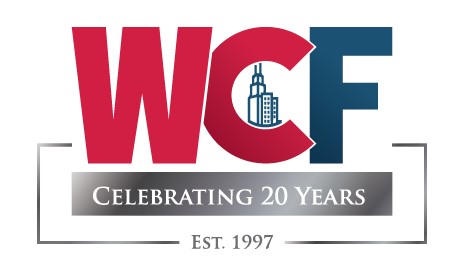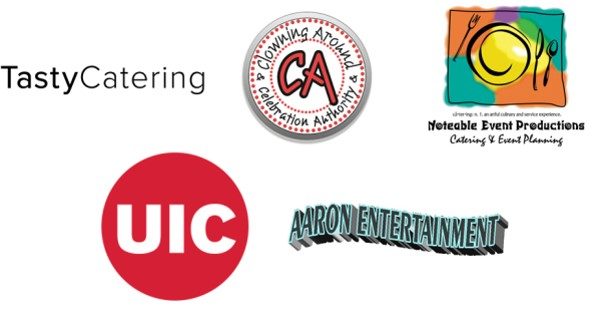 Directions to UIC Picnic Grounds
800 W. Maxwell St. (Corner of Maxwell St. & Halsted) Chicago, IL
The picnic grounds at the University of Illinois-Chicago (UIC) are located directly west of the intersection of Maxwell St. and Halsted St (800 W. Maxwell St.). To reach the picnic grounds, guests must enter through the east gate located at the end of the cul de sac on Maxwell St. Parking—$2.00 to $10.00 Fee based on time in lot.
Public Transportation
Take the Blue Line Subway (Free transfer from Red Line is available at Washington and Jackson stops). Get off at the UIC/Halsted stop and walk 7 blocks south on Halsted to Maxwell Street. Turn right (west) on Maxwell Street and proceed ½ block to the east gate. Parking—$2.00 to $10.00 Fee based on time in lot
From the Chicago Loop
Proceed west from the Loop area to Halsted. Turn left (south) on Halsted and proceed to Maxwell Street. Turn left (east) on Maxwell Street and proceed ½ block to the parking garage. From the parking garage, proceed west along Maxwell Street across Halsted and enter the gate at the end of the street. Parking—$2.00 to $10.00 Fee based on time in lot
From the North
Take the Kennedy Expressway (I-90/94) east towards Chicago. Exit at Taylor Street/Roosevelt Road. At the second stoplight (Roosevelt Road) turn right. Turn left (south) on Halsted and proceed to Maxwell Street. Turn left (east) on Maxwell Street and proceed ½ block to the parking garage. Parking is available in the parking garage. From the parking garage, proceed west along Maxwell Street across Halsted and enter the gate at the end of the street. Parking—$2.00 to $10.00 Fee based on time in lot
From the West
Take the Eisenhower Expressway (I-290) east towards Chicago. Exit at Racine Avenue. Turn right on Racine and immediately make a left onto Harrison Street. Take Harrison Street to Halsted Street and turn right. Then take Halsted to Maxwell Street. Turn left (east) on Maxwell Street and proceed 1/2 block to the parking garage. Parking is available in the parking garage. From the parking garage, proceed west along Maxwell Street across Halsted and enter the gate at the end of the street. Parking—$2.00 to $10.00 Fee based on time in lot
From the South
Take the Dan Ryan Expressway (I-90/94) west towards Chicago. Exit at Taylor Street/Roosevelt Road and turn left at the first stoplight (Roosevelt Road). Turn left (south) on Halsted and proceed to Maxwell Street. Turn left (east) on Maxwell Street and proceed 1/2 block to the parking garage. Parking is available in the parking garage. From the parking garage, proceed west along Maxwell Street across Halsted and enter the gate at the end of the street. Parking—$2.00 to $10.00 Fee based on time in lot